Apple File System (APFS) is a new file system for macOS, iOS, and other Apple devices. If you work on Linux computer and want to read APFS-formatted HDD, SSD or flash drive, you need APFS for Linux by Paragon Software.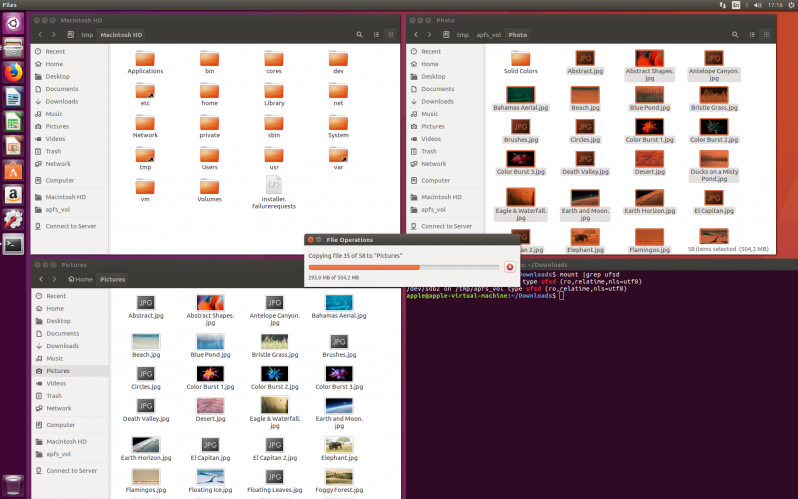 How it works
Just as simple as that
Download and install APFS for Linux by Paragon Software
Plug your APFS drive into your PC
Launch Explorer to see your files, the drive will show up in Explorer
Use cases
Work with APFS-formatted storage as easily as with native storage, enjoy familiar look and feel of the Linux UI. The driver enables view, edit and copy access from APFS volumes.
| | |
| --- | --- |
| Read-write access | When an APFS volume is mounted in read mode, you can view and open files it contains. You cannot change or alter anything until copied to a volume mounted in write mode. |
| Automount | Mounts supported volumes automatically at startup, so you don't need to bother about it each time you restart the operating system or power your computer on. However, this feature can be disabled at any moment in the program interface. |
| Internationalization | Supports all character sets supported by your operating systems, including those that use non-Roman and non-Latin characters, so you will never face a problem of not getting access to file names on volumes mounted in non-native OS. |
| Command Line Interface | Get full control over APFS for Linux by Paragon Software via a command line. |